Create Custom Links
Custom URL Shortener is a powerful Shortening service that allows you to target the keyword, name, or title which is more suitable for your brand.
While sharing the custom URL it not only saves money but also helps to gain the trust of your user. Because custom URL helps the user to understand the destination of the link where that short link redirects.
Hence reduces the bounce rate and increase the number of users to your website.
For Example: http://www.lorezone.com/best-destinations-to-enjoy-your-summer-holidays-in-central-west-india/
Custom short link: http://lnkiy.in/summer-holidays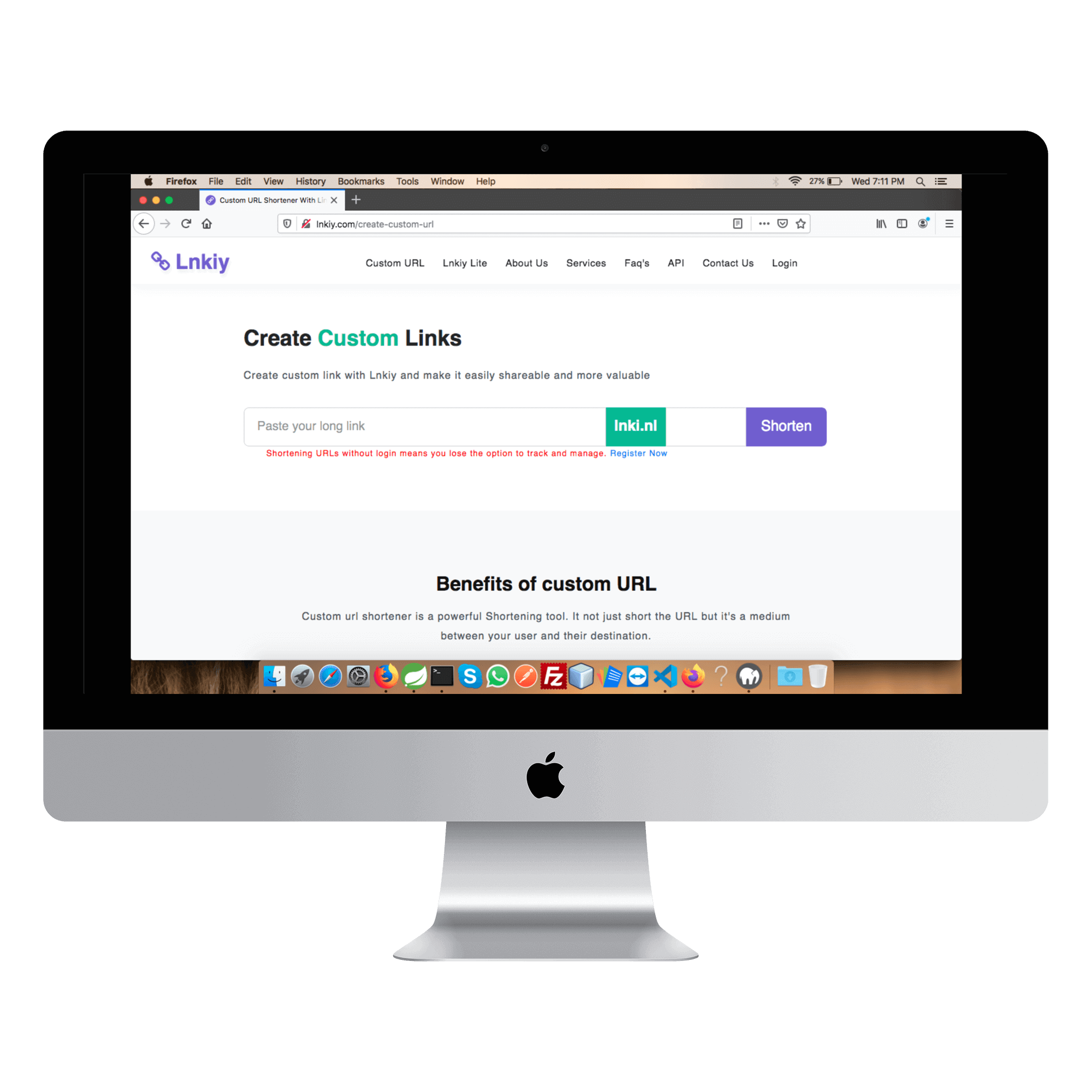 Benefits of generating Lnkiy custom link
Unlimited number of custom links

There is an unlimited number of custom links that you can create using Lnkiy. You can create as much as you required based on your business requirement.




Lifetime validity

Links created using lnkiy are not free but also with lifetime validity. You don't need to worry about the expiry of the links we offer a lifetime validity until unless you set the expiry date on your own using our dashboard.




Increase Brand value

It has been noticed, that link with the meaningful keyword is most visited by the users. Custom links get 33% more traffic on the webpage from a normal long or short link. It helps in increasing the brand value of your company.

For Example: http://www.lorezone.com/all-about-isros-chandrayaan-2-mission-and-landing-of-vikram-lander/
Custom short link: http://lnkiy.in/isro-chandrayaan-2-mission