Need of Secure Link?
Securing a link gives you an option to block the access of your website or link by random users. Suppose, if you want to send a link of some confidential document or anything to someone, then at that link you can set the password on the short link. So no random user could be able to access that link.
How to set password on link?
It begins with 2 simple steps, firstly, you need to visit our website "Lnkiy" and create the short link of that link which you want to share. Secondly, you just need to click on the password key and enter your password.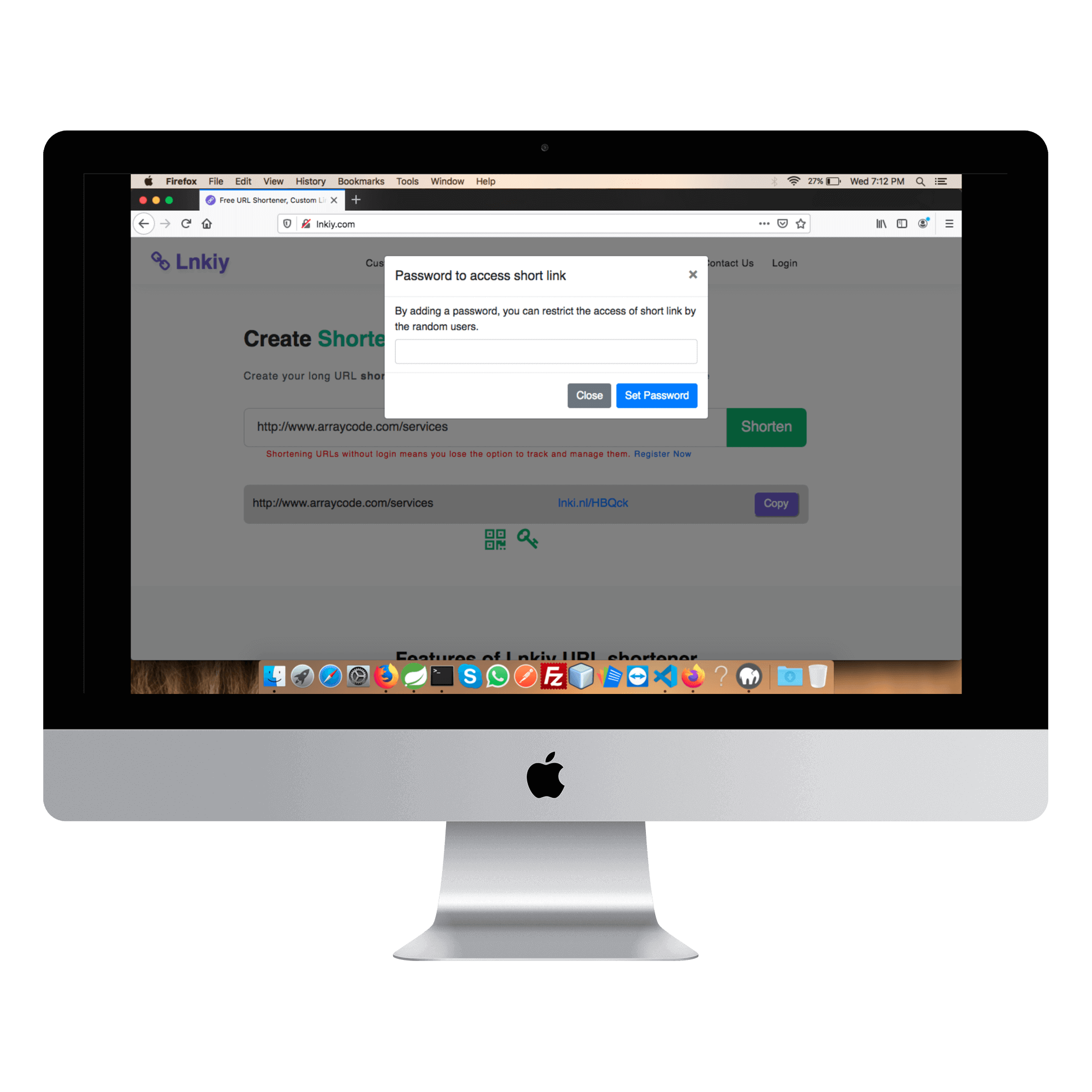 Also, there is one more way to set the password on an already created short links. If you have created a short links via login then you just need to edit the created short link and set the password, without even creating the new link.
With this you can manage, track, or edit this link by using the dashboard. But to do so you need to login first before creating the short link.