Create Short Links
Lnkiy URL Shortener is a powerful Shortening service when it is used carefully. It not only short the long URL but it acts as a medium between your customer and their destination.
Creating short links helps to share them online and it helps to reduce the cost of message sharing online as well as offline.
A short url allows you to collect data about your customers and their behaviors like how they interact with the short link, their device type, browser, geo location and many more things.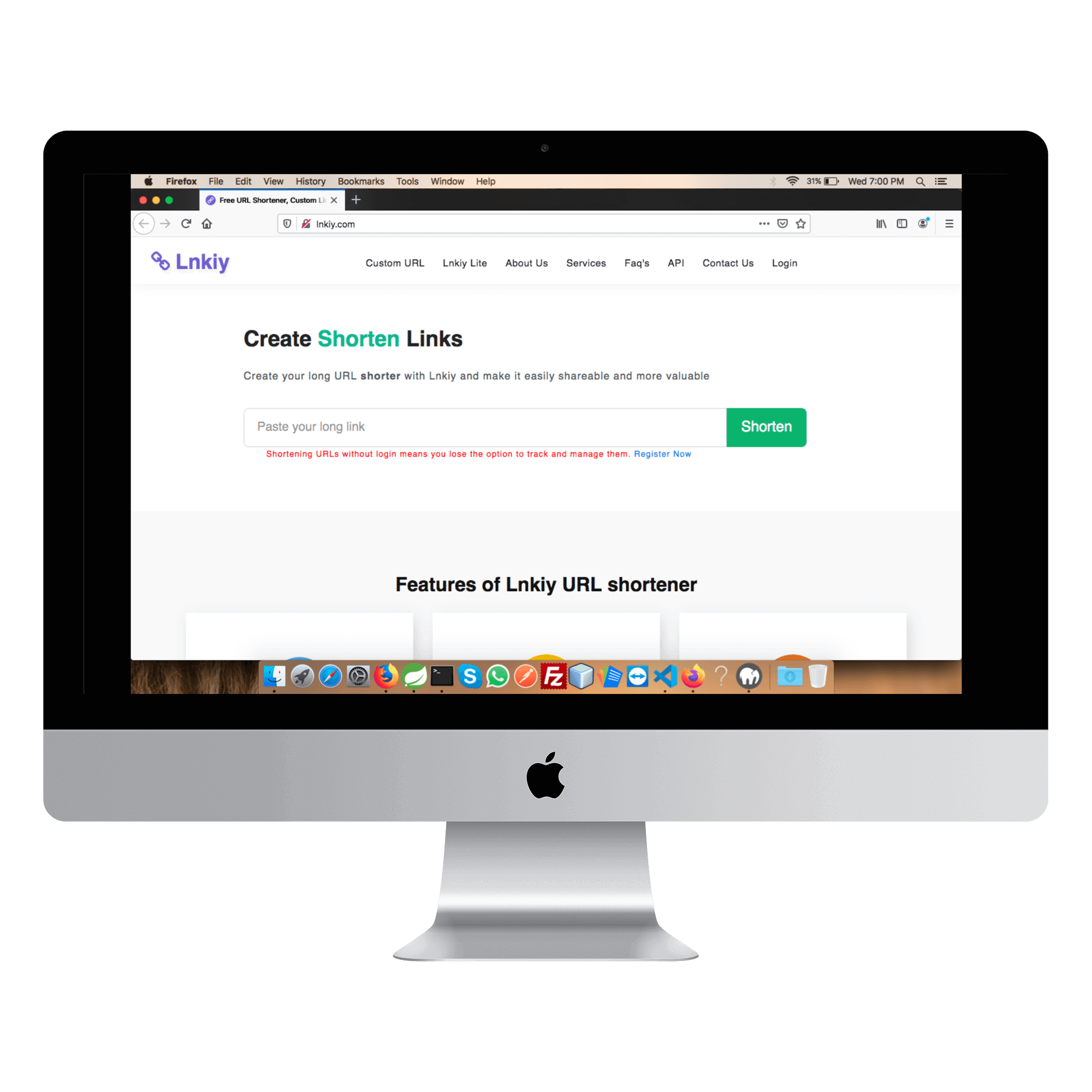 Benefits of generating Lnkiy short link
There are various benefits of creating shorl link with Lnkiy such as:
Unlimited short Links

This is the huge advantage which is provided by our website "Lnkiy" that there is no limit to the number of short links you can generate. But when you use our API to create short links than there is a limited number of queries allowed per user.




Lifetime validity

The short links you create using lnkiy does not have any expiry dates. Which means you can access those short links at any time without even generating new links.




Manage short links

If you create short links by login then you get an option to manage those links, which means you can edit, delete or update those links. Even you can set password to access those short links.




Free of cost

This is the most amazing feature of Lnkiy. With us, you can create unlimited number of short links without even paying anything. This is available for all small to large scaled businesses that are still looking at all possible ways of saving on operation costs.




Short links analytics

You can track clicks of your short links. Where you get to know how the user behaves with the short links, and provide you the right way to grow your business with respect to customer need.