How to Generate QR Code?
There are 2 simple steps to generate the QR of any link
1. Create the short link of your destination long link of which you want to get the QR code.

2. Click on QR code icon, to get the QR code of that created short link.
Also,if you want to generate the QR code of already created short link then you just need to add -qrcode after the created short link.
For Example: http://lnkiy.in/4gq9q
Link to generate QR code: http://lnkiy.in/4gq9q-qrcode
You can also put restrictions on the access of QR code from random users by putting the password on it.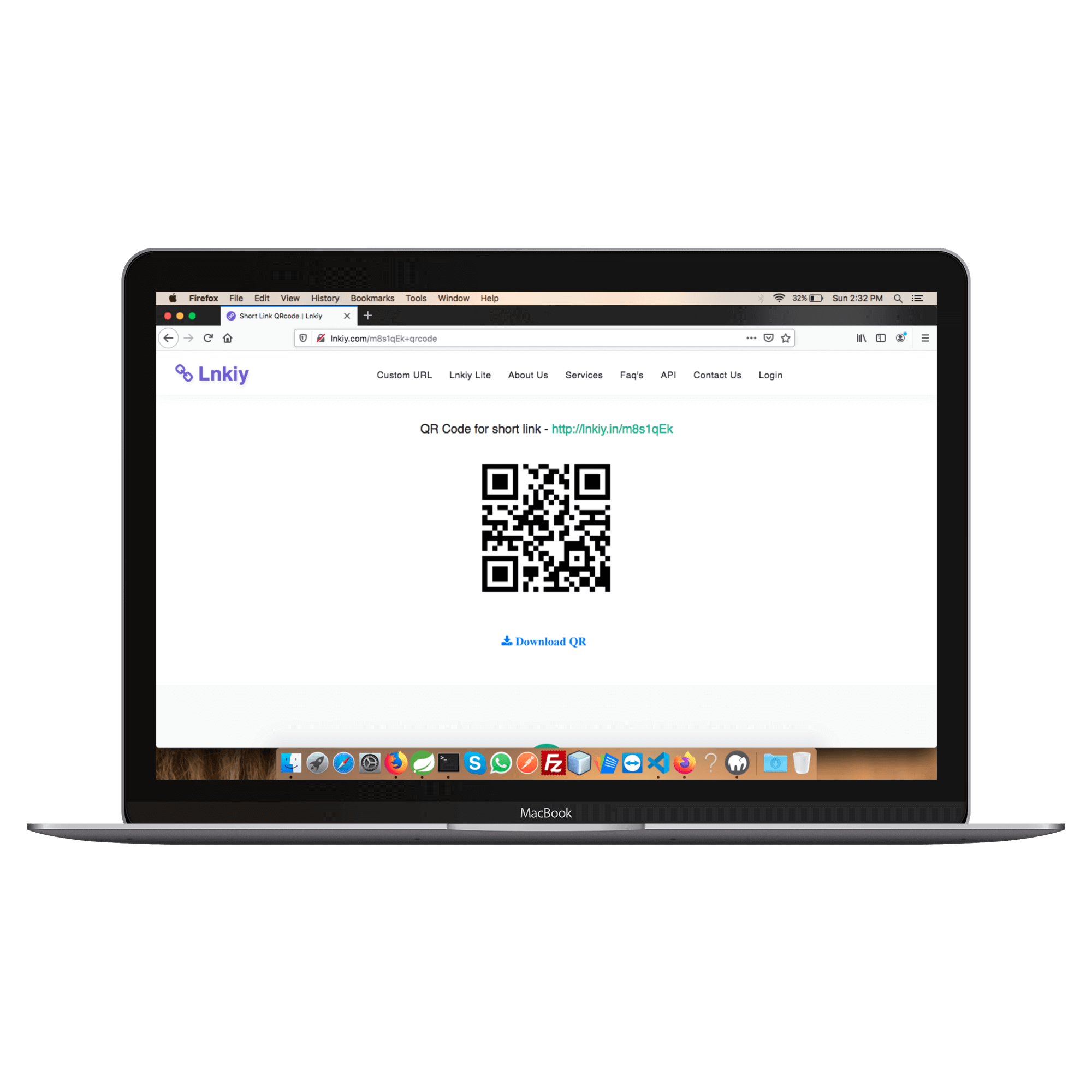 Use of QR code
You can use these QR code where ever you want, like on flyers, posters, images, banners, anywhere where you want to do marketing or whatever. Even it helps the users from typing the wrong link as they are case sensitive.